Hello everyone.I thought I would share some photos I took of Kittie Spice a few days ago.Just to let you all know how well she is doing and how happy she is since we adopted her.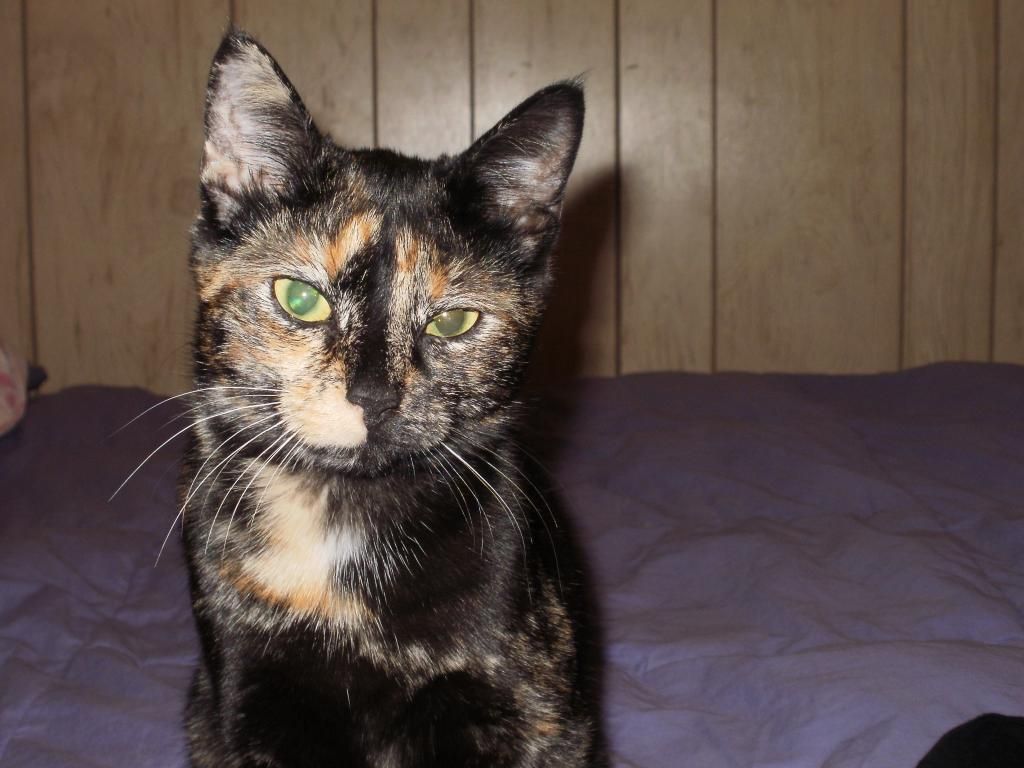 She is so pretty.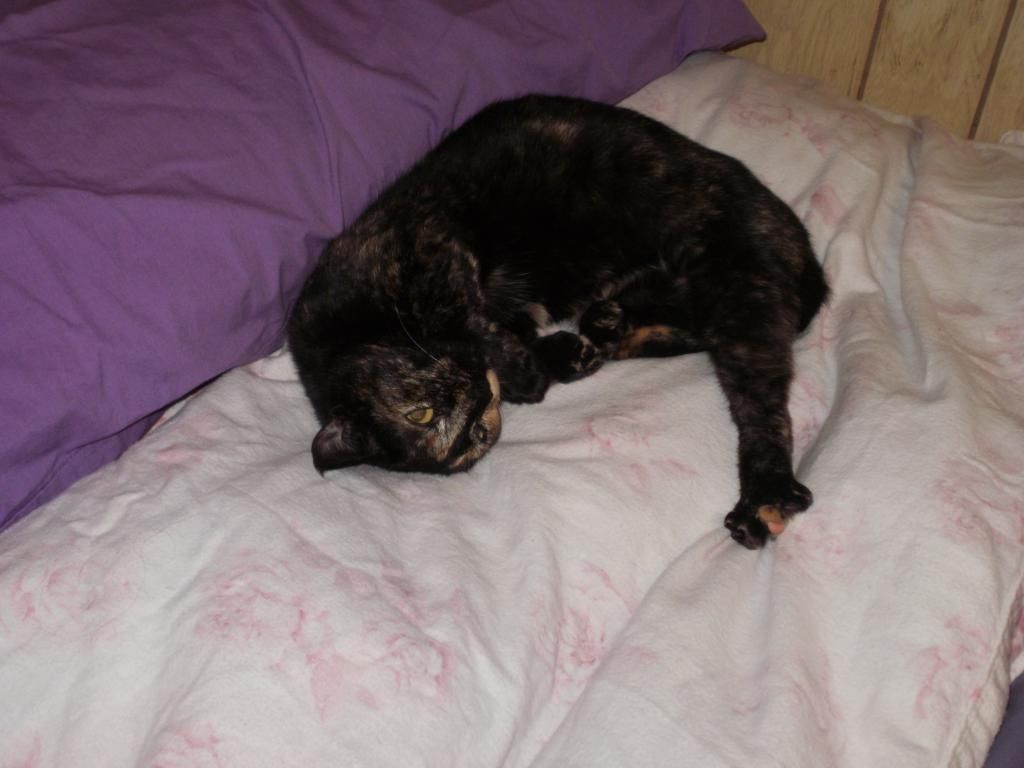 I interupted her sleeping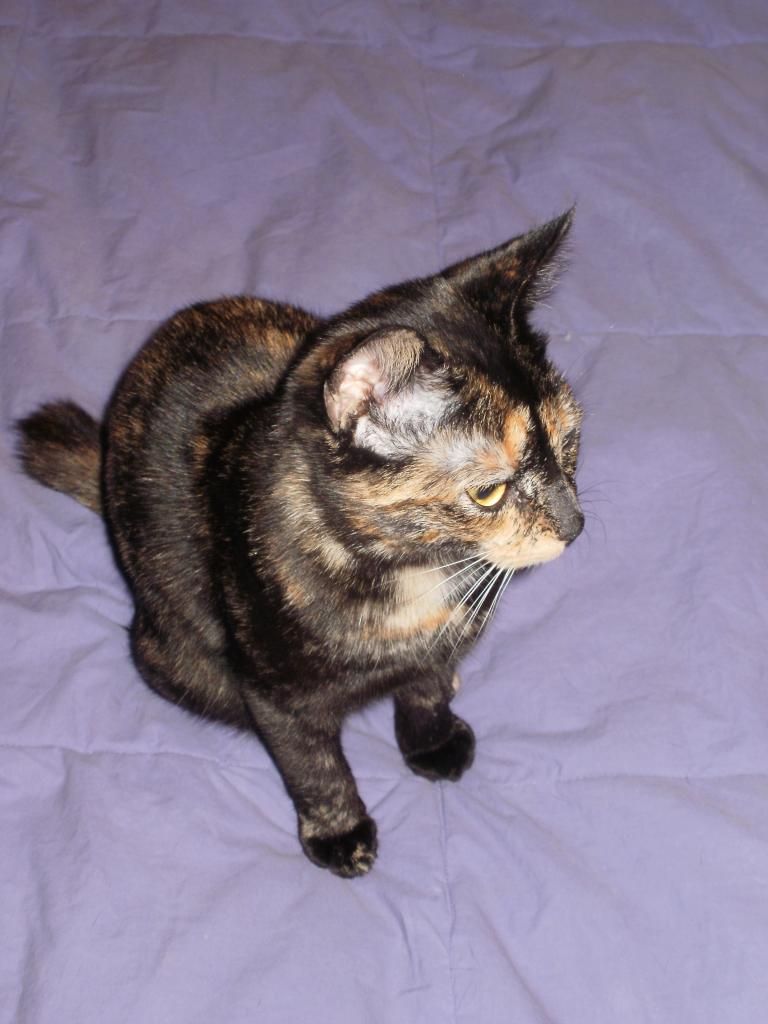 I love her.
Kittie Spice and Jetta having a face off.lol.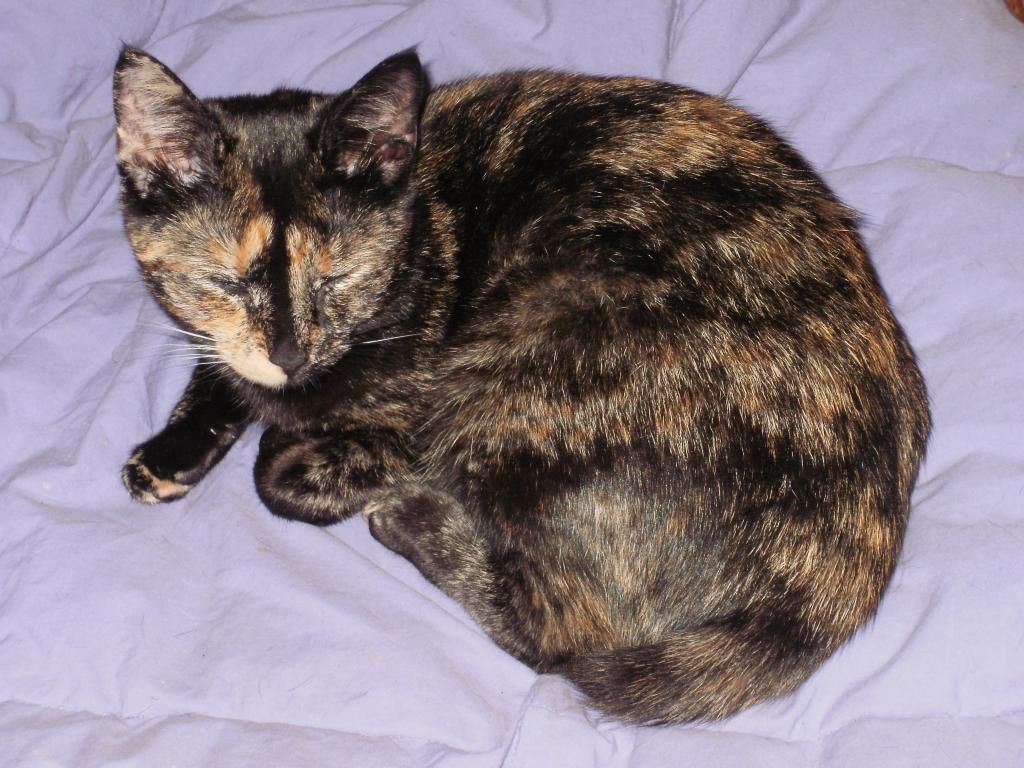 Sleepy Spice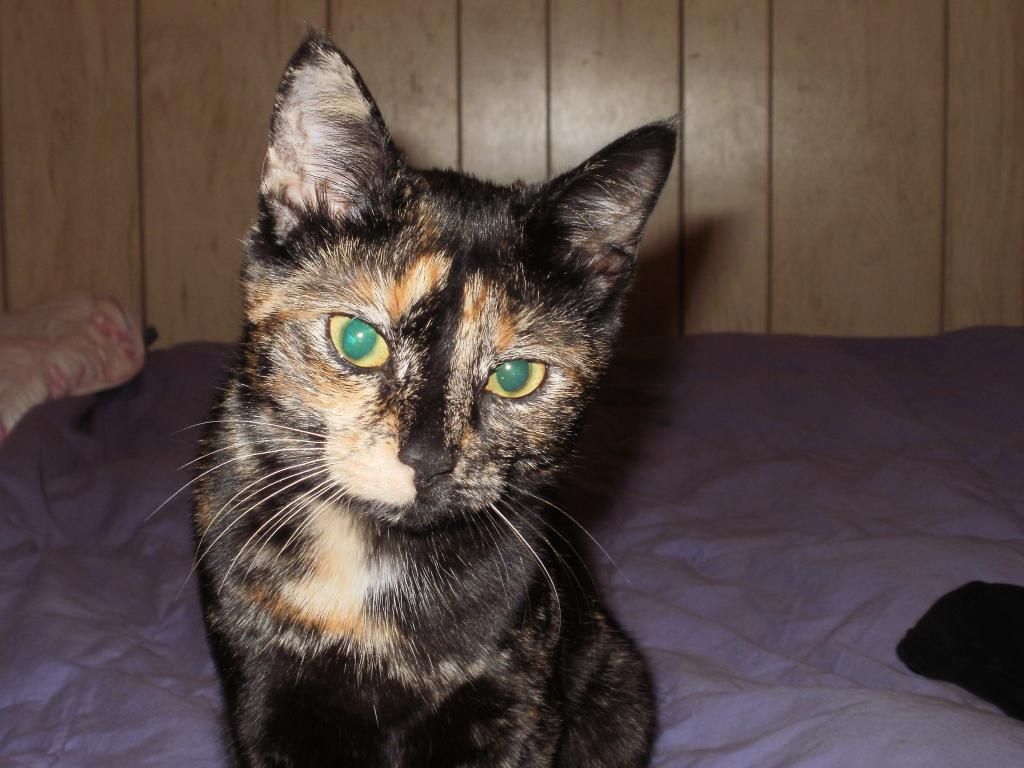 One Last Kittie Spice pose.
She has grown so much and is so much healthier than when Max found her.No more fleas and no more ear mites.She has caught 3 mice and is one happy kittie.
Love Yoli